How we support
your website
As the driver of a high-performance website, you'll likely want to drive it often and well. That'll mean you will need the confidence of good technical support and maybe some occasional coaching.
Helpdesk support
Flightdec websites are backed up by an email Helpdesk for operational questions and technical support. In addition, once you have a login as a website administrator, you'll have access to our Help Centre website where full step-by-step instructions are kept up-to-date, plus we keep you informed with a regular online and email messaging service.
Hosting support
A website's hosting service maintains the operation of the website making it accessible to anyone, anywhere in the world. Websites need to be hosted somewhere and Flightdec websites, operating within the community to share content, need to be hosted on our secure Flightdec platform. A small monthly fee covers hosting and Helpdesk services.
Technical support
Flightdec is a 'leading-edge' web platform using the best aspects of world-wide Open Source development but without the unwanted complexity and lack of control often associated. This delivers websites that work better for the user and Flightdec's particular needs for content sharing, which are reliable, robust, and easier to customise and upgrade.
The 9 benefits other websites can't match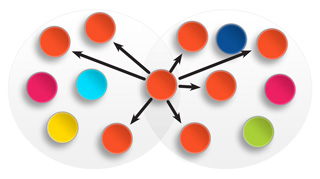 Information, resources, ideas and advice shape our organisational lives, especially if they can be shared better. You can now radically improve engagement for those important to you and build more online traffic for your online community?