Sheridan Bruce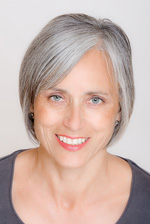 Sheridan could be regarded as the 'left brain' beside the 'right brain' of Fraser Carson's Flightdec innovation. In truth Sheridan is an innovator in her own right. Her Mathematics degree and BSc Honours Degree in Psychology, along with more than 30 years working in marketing and communications, has give Sheridan the experiences needed for Flightdec's demands and complexities.
Sheridan's early work in computing and data management led her to a career in advertising media, where she worked for many of New Zealand's leading international agencies through the 1980s and early 1990s. With the arrival of the internet and FRESCO's development of website building capabilities in the late 1990s, Sheridan played an integral role in its development.
Sheridan plays an active role in the community as the mother of two adult children. She has a particular interest in dance and the arts in general, is club secretary for Wellington's West Roosters Rugby Club and a former chair of the Wellington Christmas Parade Trust.

Contact Sheridan here.