Business

If you run a small business you're probably part of the lifeblood and future of our economy. But you have one problem. To gain business cohesion you usually need to be a bigger business, while staying lean and efficient.

Too many businesses are handicapped by something big businesses don't have; a lack of scale and reach.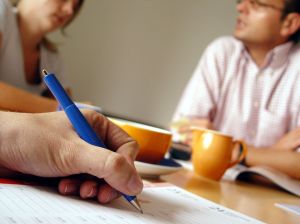 The internet offers by far the best technical opportunity to prosper, without a need for massive investment. That's if you're prepared to invest a little time and effort in understanding the benefits and taking the right steps.
The important opportunity of the internet is opened wide through Flightdec Communities to deliver the dynamic online environment and connectivity needed to build what bigger businesses often have in abundance – smarter business practices, higher profile, innovation for profit, more sales clout and money saving abilities.
Flightdec Communities can deliver:
A quality, capable and affordable business website
Hyper-connections to a growing and mutually supporting community
The ability to share, learn and promote, at your fingertips
Control over your website and all your connections – and get instant connections with less cumbersome linking
Capabilities to make content public or private
An integrated platform to better exploit social media
Robust technology with sites built to W3C standards
Access to more online capabilities over time.
Usage examples:
Profit and share privately or publically
A technology business joins a small cluster of supporting but non competing businesses (say with seven others) to share information and ideas. Content may be precisely shared to target websites through the use of a word tag, with the content publically displayed or kept private within the cluster of businesses.
Shared knowledge, experiences and ideas
Business professionals and advisors post blogs, articles and news pages into their own websites and elect to openly broadcast. Businesses can pre-set their web pages to receive this content as a listing, only if it's relevant to their interests.
Member events promoted through the community
Businesses post their events onto their own websites and elect to broadcast their event listings out. Other members can choose to receive the event listing or not. Some business websites may act as hubs and automatically pick up all broadcast business events.
*Examples can only operate as described if websites are operating within Flightdec Communities.